What is Horizen (formerly ZenCash)? A privacy ecosystem.
What is Horizen?
Before I get into Horizen, I'd like to start of with a quote on privacy by Edward Snowden. If you don't value privacy then you don't value freedom.
"Privacy isn't about something to hide. Privacy is about something to protect. That's who you are. That's what you believe in, that's who you want to become. Privacy is the right to the self. Privacy is what gives you the ability to share with the world who you are, on your own terms, for them to understand what you're trying to be. And to protect for yourself the parts of you that you're not sure about, that you're still experimenting with. If we don't have privacy, what we're losing is the ability to make mistakes. We're losing the ability to be ourselves. Privacy is the fountainhead of all other rights. Freedom of speech doesn't have a lot of meaning if you can't have a quiet space."
So, now on to Horizen. ZEN is the first ever TLS end-to-end encrypted (SSL) anonymous money network, messaging service, content platform, and decentralized autonomous organization (DAO).
The Horizen team echoes a similar sentiment of wanting increased privacy and liberty for users in their whitepaper: "We live in a hyper-regulated and surveilled world where billions of individuals are deprived of basic human rights, such as property ownership, privacy, free association, and access to information."
ZEN formed from a hardfork of ZClassic/ZCash like many other privacy coins. But, unlike other forks, Horizen has some unique features and a team of developers that set it apart from the rest. Unlike the previously mentioned coins, ZEN utilizes a masternode system similar to Dash. ZEN also has supernodes which are higher-stake versions of masternodes as well. The ZEN masternode/supernode system has a lower barrier to entry than a lot of other coins thus increasing the decentralization.
Horizen is building a technology platform with optional privacy features that aims to enable an application-rich and inclusive ecosystem to provide people with freedom and everyday usability. Launched in May 2017, the leading-edge platform enables real-life uses beyond its cryptocurrency – ZEN, including the ability to deploy sidechains and integrate third party technologies.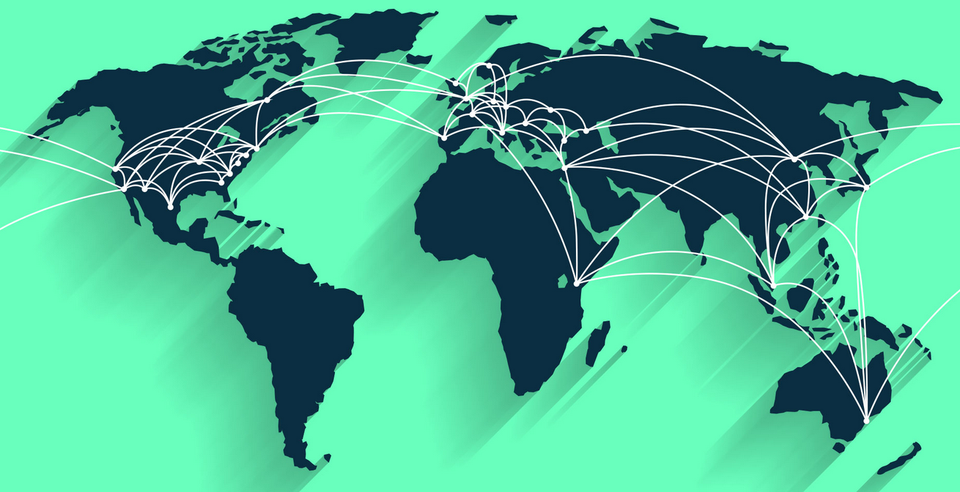 Secure and Private
Horizen is a private, secure, untraceable, resilient, and minable. Zen is a privacy platform built on zero-knowledge Succinct Non-interactive ARguments of Knowledge (zk-SNARKs) technology with a decentralized secure node architecture. Horizen uses secure nodes to mask transactions, making them indistinguishable from normal HTTPS web traffic. Domain fronting also can be used to bypass any restrictions that a country might install to restrict traffic from other countries or regions. It can reroute the transactions to get to the intended destination.
Domain fronting is a versatile censorship circumvention technique that hides the remote endpoint of a communication. It works at the application layer, using HTTPS, to communicate with a forbidden host while appearing to communicate with some other host, permitted by the censor.
The key idea is the use of different domain names at different layers of communication. One domain appears on the "outside" of an HTTPS request–in the 9 DNS request and TLS Server Name Indication, while another domain appears on the "inside"–in the HTTP Host header, invisible to the censor under HTTPS encryption. A censor, unable to distinguish fronted and non-fronted traffic to a domain, must choose between allowing circumvention traffic and blocking the domain entirely, which results in expensive collateral damage.
Domain fronting does not require special cooperation by network intermediaries. We identify a number of hard-to-block web services, such as content delivery networks, that support domain-fronted connections and are useful for censorship circumvention.
A True Decentralized Autonomous Organization (DAO)
Horizen has the first real DAO (distributed autonomous organization). Other coins like DASH make use of a treasury with trusted 3rd parties. Horizen is the first to implement funding through the use of a DAO that runs on the Horizen protocol.
The graphic above illustrates exactly how the DAO works.
There are other talks to enable smart contracts and other types of DAPPs that the Ethereum-type of coins have enabled.
The entire development team is fully decentralized and anybody can participate and even get paid for their work because of how the DAO works.
Scalability with Sidechains
Horizen sidechains are a revolutionary scaling solution that enables the connection of bespoke blockchains to the Horizen mainchain.
Horizen sidechains can be created with the programming language and consensus mechanism that best suits your application while retaining the ability to communicate information and value back to the Horizen mainchain's network of 30,000+ nodes.
Each sidechain is a full blockchain application that requires the implementation of Consensus, network layer, wallet, history, and many other pieces. Most sidechains, beyond their specific logic and data, can be based on the same implementation.
Horizen is providing a Sidechain SDK that addresses most of these aspects and includes all necessary components required for building a blockchain in a single toolbox. This allows developers to focus only on the specific features of their blockchain instead of low-level tasks, making the deployment of a complete blockchain much easier and faster.
This system relies on the cross-chain transfer (CCT) protocol, which Horizen is providing. All sidechains employ the same unified cross-chain transfer protocol, that is known by the mainchain.
Even though the participants of the CCT protocol will be different for different sidechains, the procedure will be specified by the mainchain consensus protocol. Such unification will allow the system to deploy many sidechains without the need to modify the mainchain consensus protocol for each of them separately.
ZenChat – A secure, private, messenger.
ZenChat is a secure messaging application and can be used as a standalone product or embedded within our Wallets.
Users are able to communicate 1-on-1, through group messaging, or set up dedicated private channels. Channel communication costs a minimal amount of ZEN to prevent clutter and spam.
ZenChat messages are stored permanently in the blockchain to prevent metadata leakage and are encrypted with algorithms such as AES-256 with Perfect Forward Secrecy (PFS), matching current standards of encryption for secure communication. Secure Nodes communication relay is non-traceable.

Specifications
Algorithm: Equihash
Max Supply: 21,000,000 million (same as Bitcoin)
Circulating Supply: About 3,274,188
Coins per month: 216000 ZEN's
Blocktime: 2.5 minute
Reward halving period: every ~4 years, as per Bitcoin
Where to buy?
Horizen is available on a few exchanges. However, due to KYC, volume, and other factors, Binance is buy far the best option for purchasing this coin.